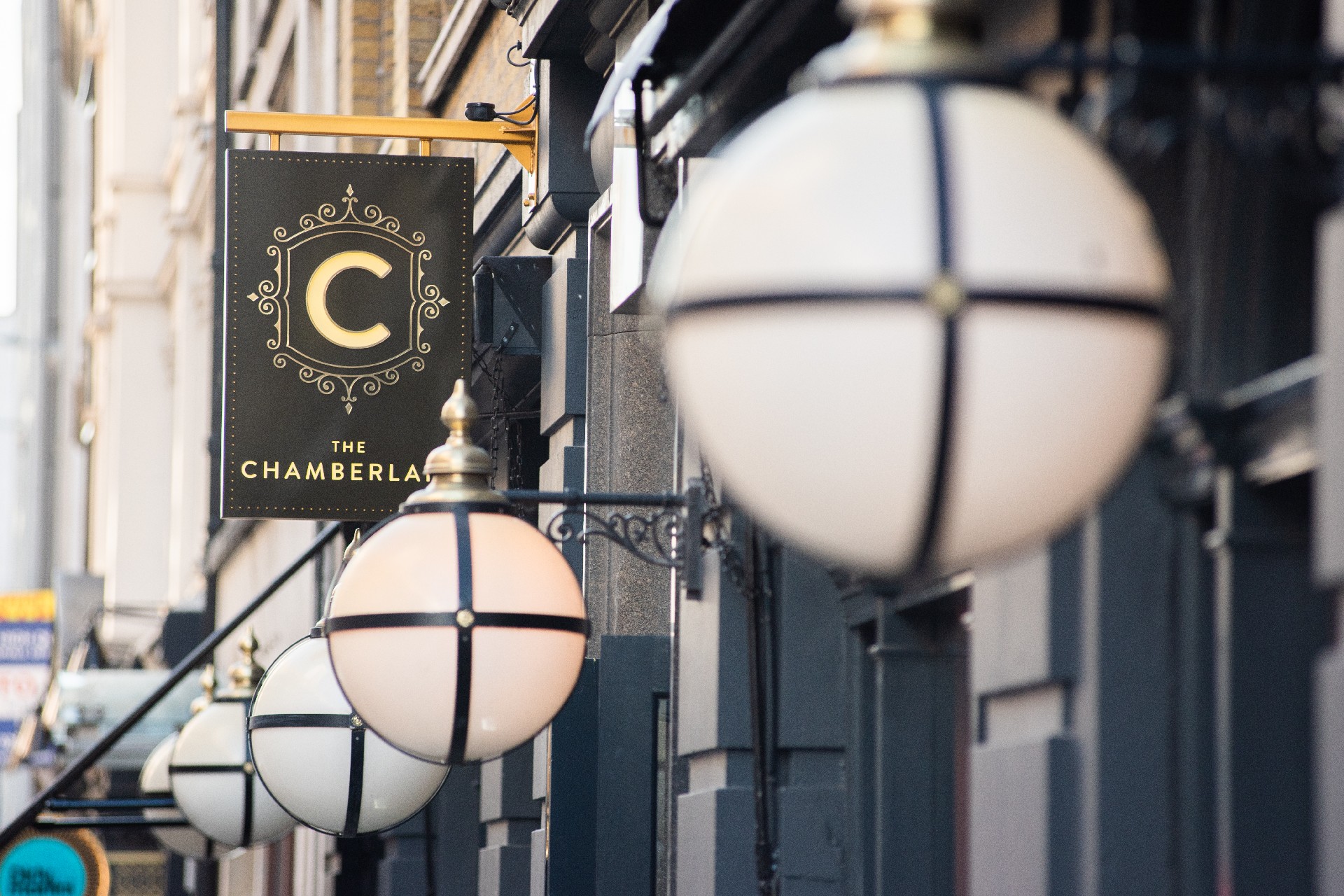 History
The name of the hotel stems from the ancient office of The Chamberlain of the City of London, dating back to at least 1237. Back then, The Chamberlain of the City of London was responsible for the financial affairs of London, such as collecting and distributing revenues within the city. He was also responsible for the Chamber of London, where the city's money was stored. The Chamberlain was appointed by the Crown, and his term began on Midsummer Day. Today, the Chamberlain is one of the three official trustees of the City of London's local and private trust funds. Currently, the position is held by Dr Peter Kane.
Chamberlain Hotel in London Sign
The building was built in 1910, during the Edwardian era. It was then converted into a pub at the turn of the millennium, in 2000. However, the Edwardian facade has been maintained, with Dutch gables on the roof, pilasters and square-paned windows that are identifying features of Edwardian architecture clearly visible on the exterior of the hotel. The hotel ties in this classical feel with the traditional British homemade meals, and elevates it with the modern execution that customers have come to expect and love.
Edwardian hotel in london
The Chamberlain is on Minories street, close to the Tower of London. Minories is so named after Minories Holy Trinity, a former civil parish. In medieval England, a minoress was a nun. The present-day Minories street is a two-way street and is part of the A1211 road between the Whitechapel and Barbican.
the chamberlain hotel near the tower of london