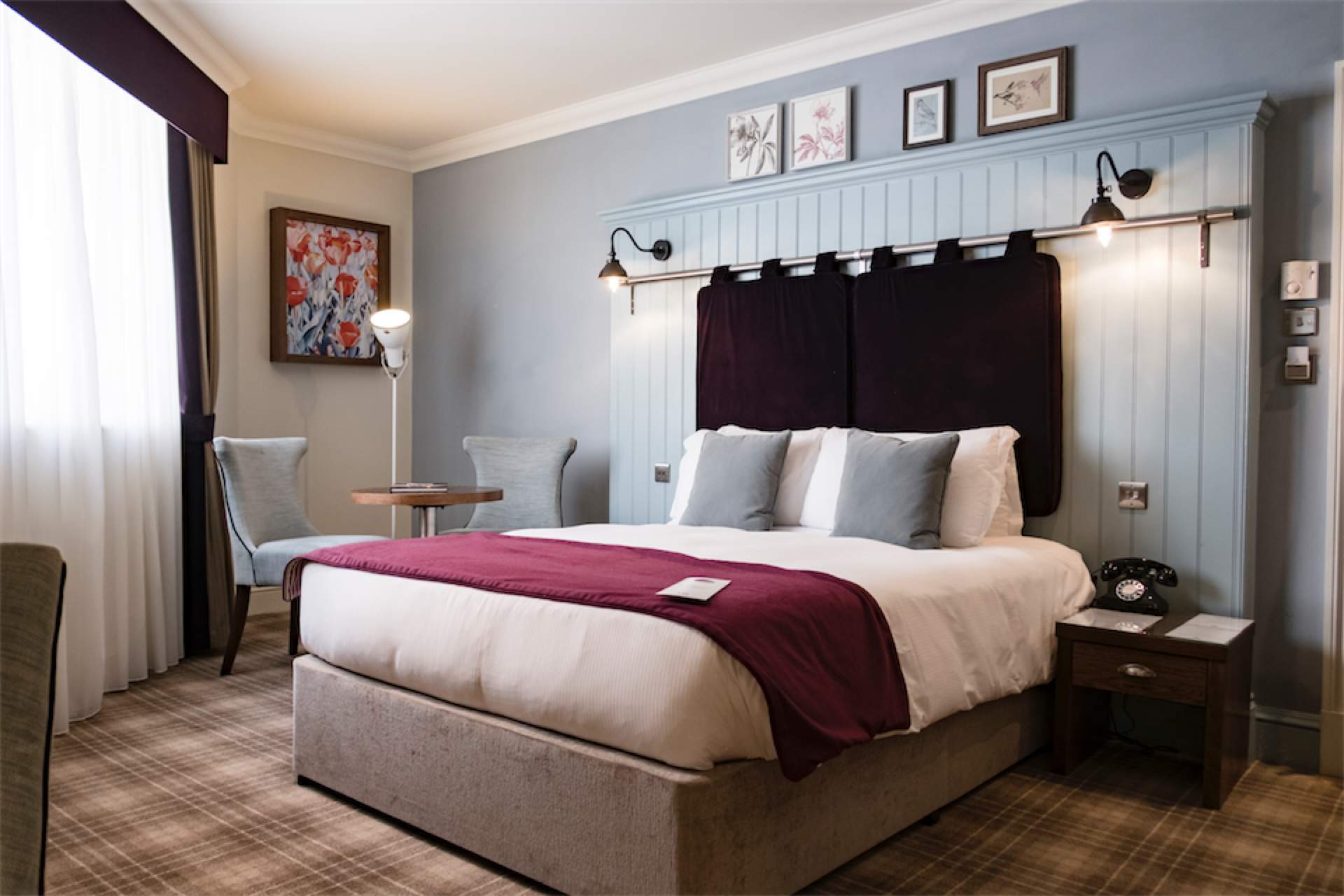 Stay
At a glance
The Chamberlain Hotel is your 'home away from home' in the centre of London. Our hotel accommodation is conveniently situated just North of Tower Bridge and Tower Hill Station, and is a short stroll to many of London's world-famous tourist 'hotspots'. Due to its City Centre district location, it provides convenient access to the city and central business district for our business clientele.
Our beautiful bedrooms are created in such a way that you would not know that you are staying in a property with a bustling Fuller's pub and restaurant at the heart of its operation. They come fully equipped with all you could possibly need to make your stay as comfortable as possible.
We offer a tailored experience and the team work hard to ensure we bespoke each visit to the guests' requirements, making the checking out the saddest part of the stay.
By booking directly with us you will always get the best available rate and if you find us cheaper elsewhere, we'll match it.
What's Included
Best Price Guarantee
Free WiFi
DLR, Underground Nearby
City Airport 20 Minutes away
Read More
Book Now
Get In Touch
For Flexible Rate bookings, no deposit will be charged. Your credit card will guarantee the booking.
For Advance Purchase bookings, full payment will be taken at time of booking.
We accept all of the following card types





VAT & Service is included
Accessible rooms, children and extra beds
Accessible rooms are available by contacting the hotel directly.
All extra beds and cots are subject to availability and must be requested at the time of booking:
Infants – 0 to 2 years old age in a baby cot, free of charge
Children – 2 to 12 years in an extra bed, free of charge – all meals charged as taken
Children - 12 years plus to Adult in an extra bed £35.00 per night breakfast inclusive.
Please note that under the terms and conditions of our operating licenses we have a legal obligation to provide each person with a bed, as such our Double & King size beds have a maximum occupancy of 2 persons.
Persons under the age of 18 years of age must be accompanied by an adult, parent or legal guardian
Safe and secure. We use encryption technology to ensure your details remain private when you book.
Direct booking. You're booking with us directly, so there are no booking fees, or risk of us not receiving your booking.
Privacy promise. We won't send you marketing emails you haven't asked for (or trick you into asking for them).
Best price guarantee. We'll match any lower online price, so get in touch if you find one.
Due to the historic nature of the building, our rooms vary in size and style. The rooms are designed to maximise the space and comfort during your stay – should you have any specific requests please contact us using the details below.
Our cancellation policy differs based on the rate type booked. Please check your booking confirmation to see which you booked.
Flexible Rate - If cancelled by midday the day before arrival, no fee will be charged. If cancelled later or in case of no-show, the first night will be charged.
Advance Rate – Pre-paid, non-refundable rate. If cancelled or in case of a no-show, the full payment will be retained.
If you have made a reservation with us directly (either through our website, over the phone, or in person) please email or call us to modify or cancel your booking. Our contact details are at the bottom of this page. If you have booked through a travel agent or other online booking service, you will need to contact them to request your change or cancellation.