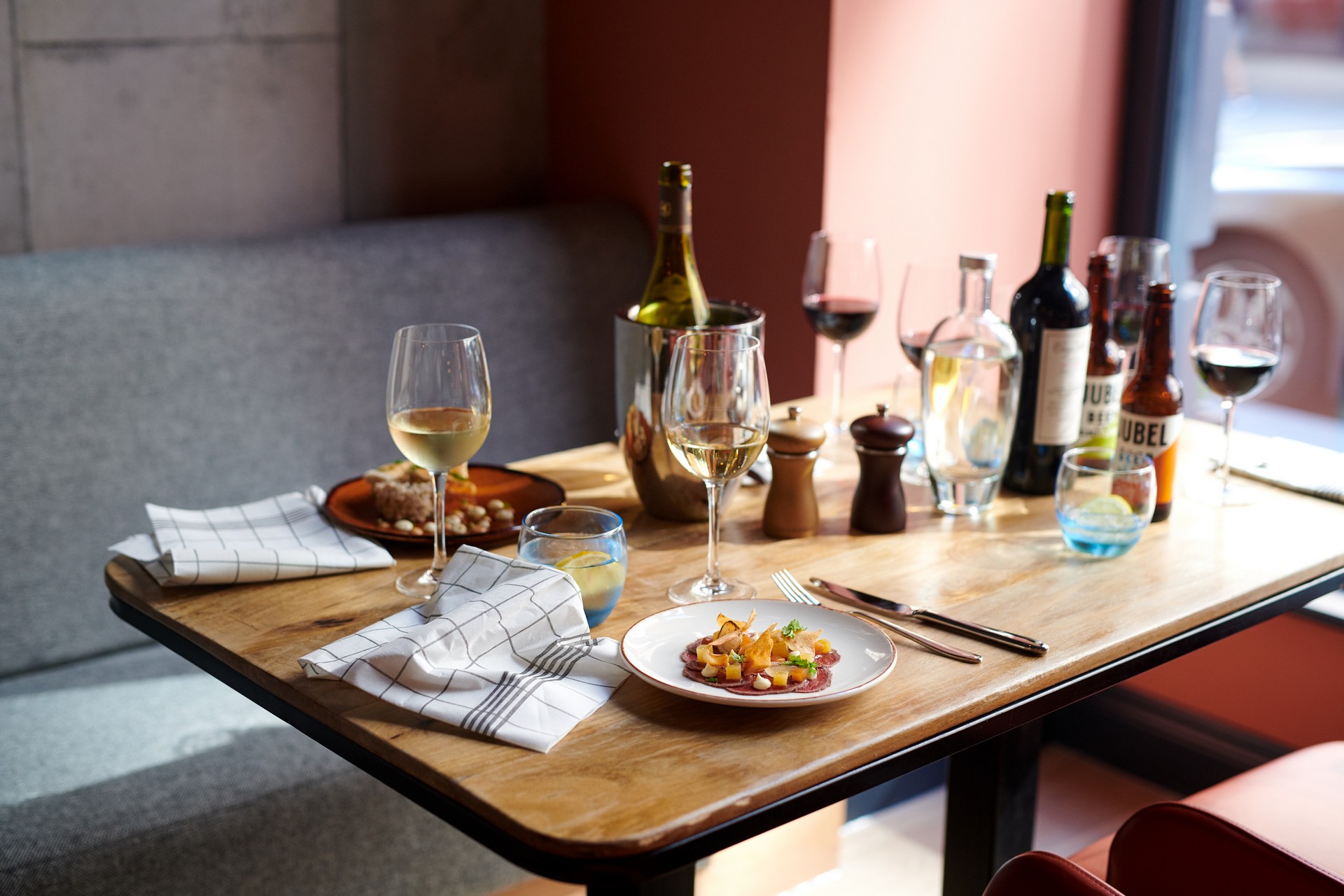 Dining at The Chamberlain Hotel, Tower Bridge
Food at the Chamberlain Hotel is quintessentially British, but modern in its execution. Our produce is sourced from within the UK and freshly prepared by our team of skilled chefs. Menus change seasonally and our specials daily, to ensure that the dishes we offer are of the highest quality and flavour.
Why not book a table in our fantastic restaurant near Tower Bridge, either for your business lunch or simply to experience our delicious breakfasts, brunches, lunches or dinners!
Food at The Chamberlain Hotel, Tower Bridge
Opening Times
| Day | Opening Time | Second opening Time |
| --- | --- | --- |
| Monday | | 07:00 - 23:00 |
| Tuesday | | 07:00 - 23:00 |
| Wednesday | | 07:00 - 23:00 |
| Thursday | | 07:00 - 23:00 |
| Friday | | 07:00 - 23:00 |
| Saturday | | 08:00 - 23:00 |
| Sunday | | 08:00 - 23:00 |
Food Times
| Day | Opening Time | Second opening Time |
| --- | --- | --- |
| Monday | 07:00 - 10:00 | 12:00 - 21:00 |
| Tuesday | 07:00 - 10:00 | 12:00 - 21:00 |
| Wednesday | 07:00 - 10:00 | 12:00 - 21:00 |
| Thursday | 07:00 - 10:00 | 12:00 - 21:00 |
| Friday | 07:00 - 10:00 | 12:00 - 21:00 |
| Saturday | | 07:00 - 10:00 |
| Sunday | 08:00 - 11:00 | 12:00 - 21:00 |